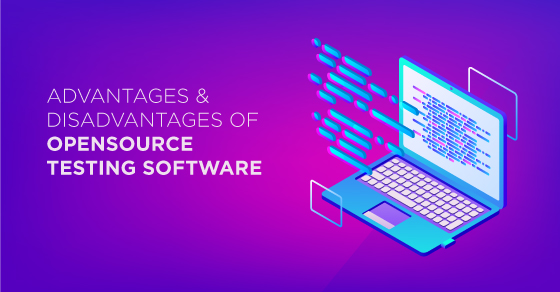 Open Source Testing Software: Advantages And Disadvantages
There are who already would have heard about open source software. Now, for all those who do not know what open source software is, an open source software is one which has a source code that is freely available to everyone; anyone interested can easily inspect and modify this code. Its easy accessibility has made it quite popular in the IT world. Open source software has now even found their way into testing. Today there are open source testing software that assists with testing; one of the critical operations carried out in an IT firm before the promised deliverable is passed over to the client.
It is true that the open source testing software has now made testing more easier. Along with the advantages, it also has some disadvantages associated with it. Let's have a look at its main advantages and disadvantages.
Advantages Of Using Open Source Testing Software
Its free and that's the best thing about open source code:

When it comes to testing software, there are two types of testing techniques; manual testing and automated testing. Automated testing requires specific software to be used. Now, many companies purchase this software or get it developed by paying another company. What if, this software was available for free? That's open source testing software.
Read more