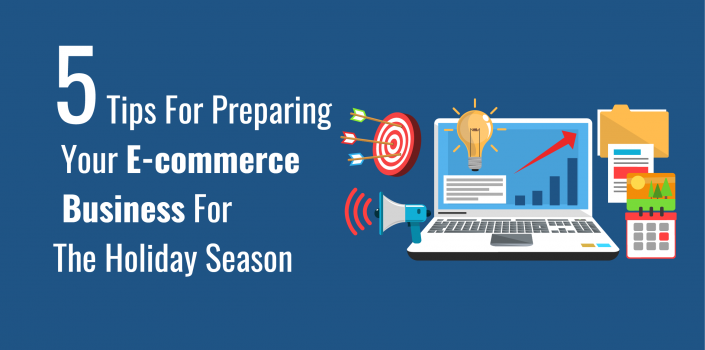 5 Tips For Preparing Your E-commerce Business For The Holiday Season
Is your website ready for the holiday season? Here are a few tips to help you when it comes to doing great business, the one time that you can count on is during the holidays.
In the US, the online sales during Black Friday have soared up to 90%; with the figures expected to keep rising! You get the point right? Yes, all of these sales happen during the holiday season. That's because, people go crazy shopping then, and with some jaw-dropping offer advertisements and some discounts, one could boost up their sales and so their business too. Before we get to all that is your website ready to handle that entire load? If not, then here are a few tips to help you out.
Tips To Help Your Business Ready For The Holiday Season
No last-minute website modifications and upgrades

You pretty well know about the holiday seasons. So plan accordingly. Do not wait for the last minute to plan and then rush off to make changes on your e-commerce website. Your website is the face of your online, and any works done in haste will definitely cause some problems. So plan ahead. Stay ahead.

Strengthen the security for your website

The user needs to feel that he is protected from fraud while making an online purchase. No user would want his credit card information in the hands of another person. So use the latest encryption technology and also may obtain the SSL certificate to strengthen the security of your website.

Read more