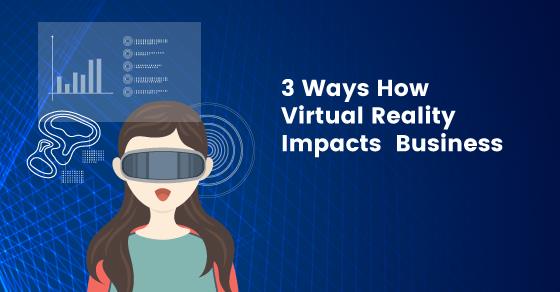 3 Ways How Virtual Reality Impacts Business
Beyond a fantasy come true, Virtual Reality has become a business tool which revolutionizes the habits of interaction in the different sector such as like retail, health etc. Virtual reality is transforming new markets, offers a growing number of impressive applications in the enterprise settings. Dramatically it is all set to hit the mainstream markets soon.
Apart from VR competence in different sectors like retail, health, tourism, training or transportation, there are many other potentials that could have a much greater impact on our daily lives. With this in mind, here are 3 great Virtual Reality use cases:
Visual Shopping Experience
Virtual Reality revolutionize the future shopping concept through visualization. If your an enterprise manufactures and sell products, virtual reality can change your world drastically by enabling you to promote your brand and products absolutely in a new approach.
Read more