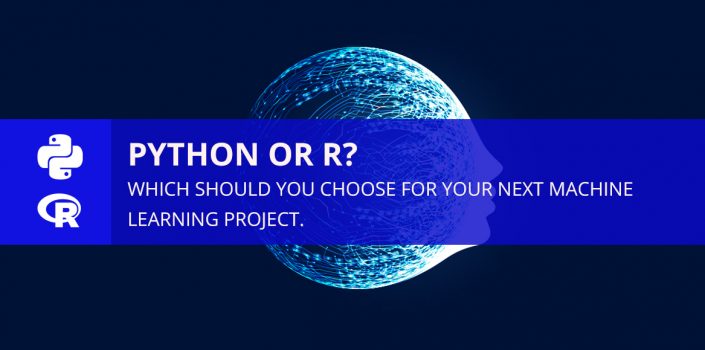 Python or R? Which Should You Choose For Your Next Machine Learning Project
Data science is all about capturing data in an insightful way where Machine learning is a key area of it. Data science is a fantastic blend of advanced statistics, problem-solving, mathematics expertise, data inference, business acumen, algorithm development, and real-world programming ability. And Machine learning is a set of algorithms that enable software applications to become more precise in predicting outcomes or take actions to separate it without being explicitly programmed.
The distinction between data science and machine learning is a bit fluid, but the main idea is that data science emphasizes statistical inference and interpretability, while machine learning prioritizes predictive accuracy over model interpretability. And for both data science and machine learning, open source has become almost the de facto license for innovative new tools.
Are you planning a machine learning or data science project and confused between Python and R? Both are open-source, free and develop robust ecosystems of open source tools and libraries that help to perform analytical works more easily. So, let's have a look at whether Python or R, is better for data science considering machine learning and artificial intelligence as included in the term data science.
Read more