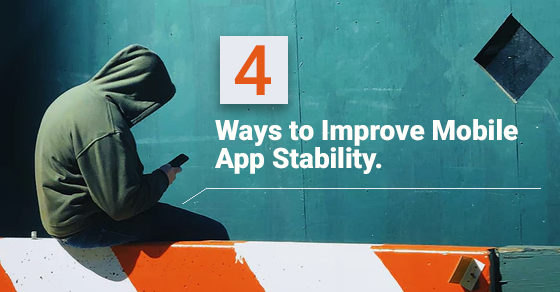 4 Ways To Improve Mobile App Stability
With thousands of new apps being published, one of the biggest predictors of mobile app success is the app stability. And it's becoming more and more critical to focus on developing a stable and clutter-free mobile app with ever-evolving technologies. Only a stable app elevates your customer's perception about your brand along with strengthening the relationship they have with you.
Familiarizing with the most known and common causes of mobile app instability can make your app more stable. And the cold hard truth is your app's quality and performance impact the bottom line. It's what will make users decides whether to keep it or not. And crashes especially of the repeated kind, will higher the number of app uninstall and drive your users to run away.
So, whether you're a brand new or established, a first-timer or a long-timer, you must ensure that your app not only offers the content that users crave, but also offers a clutter-free medium. Therefore, making your app into crash-less should be at top of your priority list. Let's take a closer look at the key factors in app quality, and furthermore to deliver a great user experience.
Read more