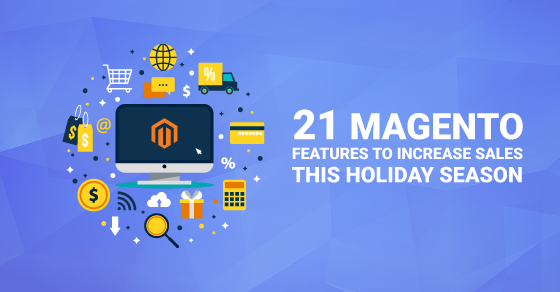 21 Magento Features To Increase Sales This Holiday Season
As the holiday season brings high traffic and sales opportunities you have a lot to do to optimize the conversion rate. If you want to succeed during the holiday season then you have to focus on updating your website to optimizing order fulfillment to optimizing marketing.
As it is the busiest and most profitable time of the year for you and for your competitors too, what should be your approach to stand out from the competition and maximizes the sales and customer acquisition in this season. We bring you an answer to that. A curated list of features that cover the whole gamut of Magento, for on-store improvements to backroom operations.
Let's take a look at 21 key features of Magento that help you to achieve your sales goals on this holiday season.
Read more