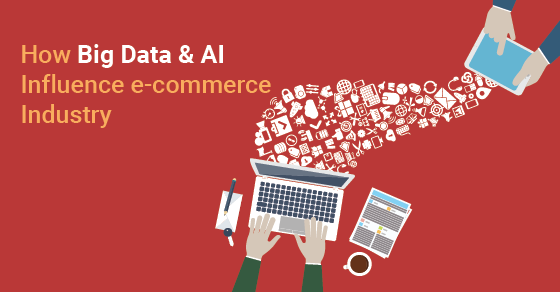 How Big Data & AI Impact The eCommerce Industry
Big data and AI has been a buzzword floating around the digital space for a few years, a concept that is murky to some and not understood at all by others. As the convergence of trends redefining the IT industry, Big Data and AI is no longer something that only remains in books and sci-fi movies, these changes are more embracing the e-commerce industry with agility and diligence. Now, the tech buffs are eyeing an iconic change to evolve by the combination of big data and AI.
E-commerce is a dynamic sector with a basic goal to bring the best of offline shopping experience to the online space, by offering the shoppers a seamless way to discover the products they are looking for. Big data and AI are going to the most intriguing development ever made in this field. How Big Data and Artificial Intelligence (AI) plays the crucial role in the eCommerce platform. So, let's have a look at how Big data and AI transforms the e-commerce industry.
Read more