How is Automation Shaping the Dispatch Management Industry?
Automation has become the cornerstone of every industry, including logistics, where warehousing and dispatch management are its core functions. So, automation is prevalent everywhere, from assisting to controlling how you order products online.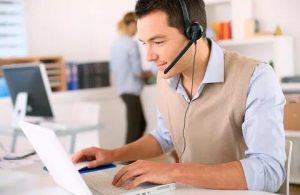 Today, common users search their favorite products online with the help of voice searches,
chatbots, automated CRMs, and whatnot. Drone deliveries were made amidst the pandemic to meet emergency needs across borders.
So, it's sufficient to say that automation is changing how we move things around. Be it from one house or business unit to another. Automation is the upcoming trend you must watch out for – the changes in dispatch management that make lives easier. Ways In Which Automation Is Reliable For Making Dispatch Management Effective And Scalable:
Make Accurate Order/Demand Predictions:
AI-powered prediction tools help manufacturers know their usual demands beforehand, saving their conscious effort in managing inventory at various places.
Depending on historical data, AI-backed software can now prepare a dashboard. Using them, inventory managers know how much to produce, assemble, or manufacture in the plant to dispatch upcoming orders successfully.
Following J-I-T approach:
Manufacturers can tie-up with suppliers on AI-powered tools and plan a just-in-time approach. These tools automatically notify interested parties in the supply chain regarding the pending orders. This enables businesses to easily manage their inventory, sparing them from overflowing dispatch orders.
Autonomous Mobile Robots Are Here For Timely Pick-Ups:
During the pandemic, this trend scaled up, improvising dispatch management across multiple industries. These autonomous mobile robots help businesses stay at ease. The autonomous robots detect obstacles between various assembly lines on time. They have been programmed for that. It makes the pick-up and drop-off tasks more effective.
These machines can also calculate the time and volume of the products that are to be shifted from one assembly to another. This smoothens the inventory management inside a particular warehouse.
Increase Fleet Utilization For Better Customer Service:
Dispatching systems can be cumbersome during rush hours for delivery partners; it hampers customers' satisfaction that results in bad ratings. Thousands of companies are investing in AI powered smart dispatch systems.
With autonomous dispatching, routing for last-mile deliveries is easier and free from unnecessary traffic. Using apps and tools based on such modules helps delivery partners find better delivery routes when in transit. Based on the order, delivery executives can check the routes in real time; they can also pick the routes based on their vehicles. Such apps save time, increase customer satisfaction, and help garner more leads and reviews from end buyers.
SKUs Processed Faster Every Year:
With the help of cloud-based AI software and floor-based robots, shipments are now more accurate. This also means the inventory flows out faster. In return, the manufacturers can now produce and assemble multiple SKUs more rapidly.
Based on the SKU production the supply also increases, forcing businesses to shift their attention towards marketing their brand better. Thus, automation for faster SKU processing helps singular business units extract more orders and better scale the entire supply chain.
Conclusion:
Warehouses will continue to expand because automated technology compels managers to think creatively and better. And simple solutions are introduced more frequently for complex everyday warehousing and dispatching issues.
Even each employee gets assigned their shipment task faster and more efficiently using automated dispatch management tools. They neither sit idle nor are burdened with orders, and robotic technologies share the burden and make the entire logistic cycle easier to manage.